Fashion statements change like the wind but some staples dominate our closets for years on end. Some go out of fashion only to come back with a bang. Yoga pants or flared leggings are one of those with a heavy touch of 2010s nostalgia.
Yes, flare leggings (earlier referred to as the OG yoga pant) are definitely here to stay on the top of the trends in 2021- and with all the good reasons. They are comfortable, flattering, and currently super trendy. Add them to your wardrobe for an instant fashion boost, and try the following flare leggings outfits to look perfectly in vogue.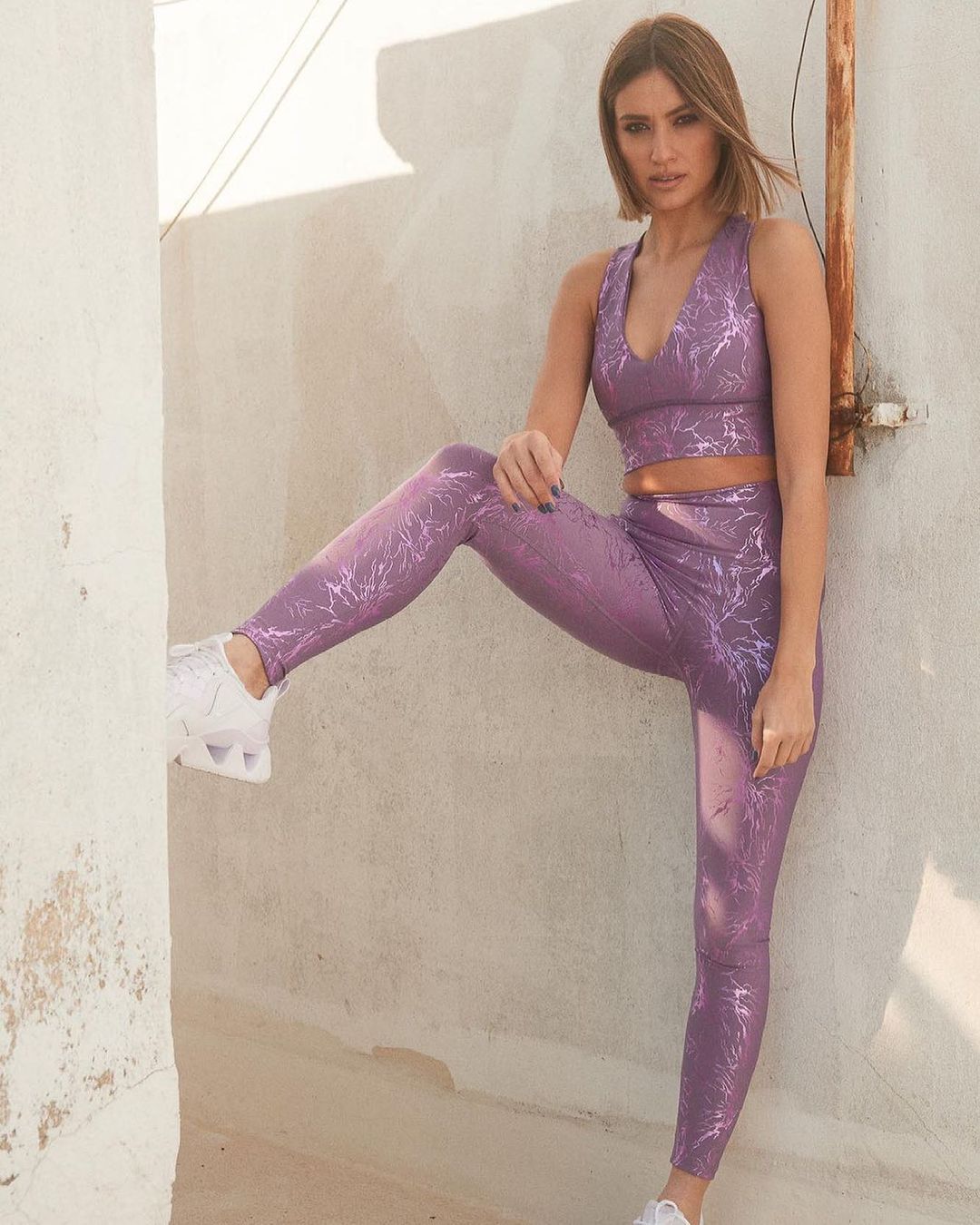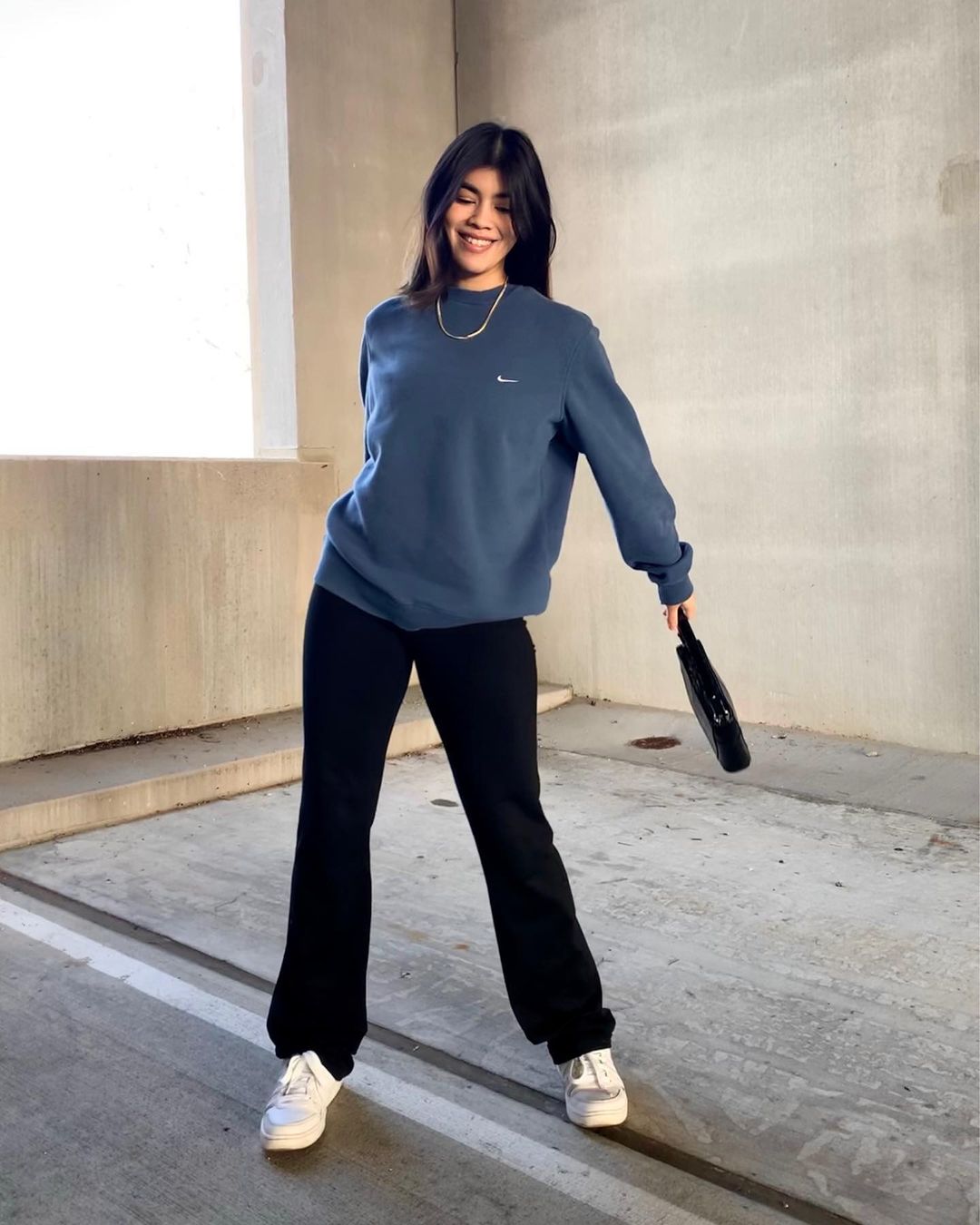 As comfortable as yoga pants are, they are just as versatile. Pair them with the loosest of sweatshirts or the tightest of crop tops, the flares will save your look for the day.
As long as you mind your proportions, yoga pants outfits will be an easy win this season.
What Shoes do you wear with yoga pants?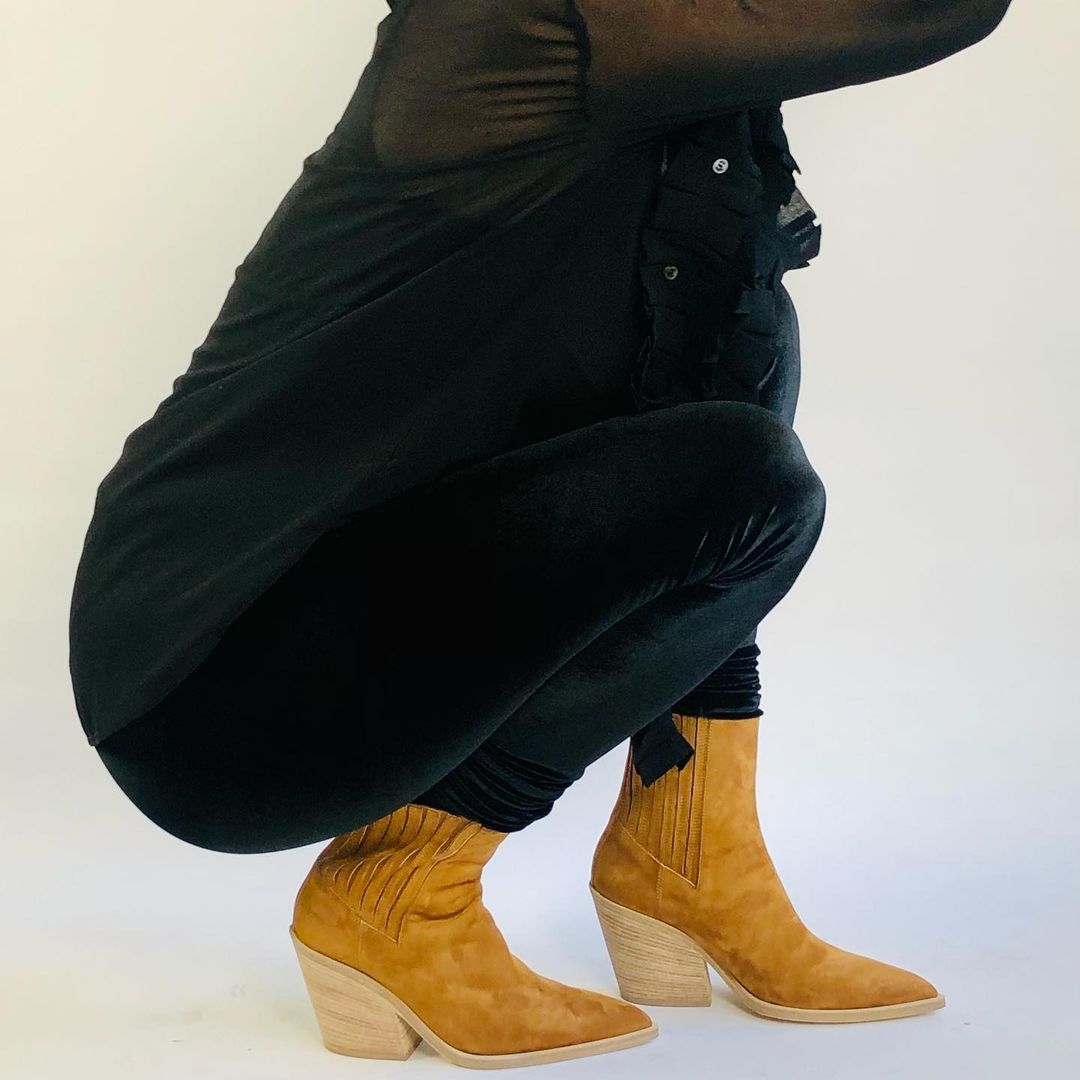 Yoga pants are having a big fashion moment right now. The shoes that pair easiest with yoga pants are:
1. Classic sneakers
2. Platform shoes (mules, boots, 70's style heels)
3. Doc Martens
4. Athletic sneakers
5. Ankle boots
6. 70's style clogs
7. Chunky sole boots
Outfit ideas with yoga pants
With chunky shoes and oversized sweatshirt
Add classic sneakers, or a pair of chunky docs to finish this look off. The elastic headband is a big hair accessories trend for 2021. And, the layered turtleneck and oversized sweatshirt makes the look feel intentional. It's perfect for a day out shopping, hanging with your friends, or a casual brunch.
With chunky shoes and oversized sweatshirt
I love a great platform boot with a flare black legging as it helps elongate your legs and makes the outfit balanced. A great chunky boot or chunky heel is my preferred option. I love this look for a day of shopping, or a movie night with your person. It's comfortable, effortless, and on trend.
Add a few trendy accessories, like layered gold necklaces and/or a small baguette style bag to make this outfit intentional and not feel "lazy".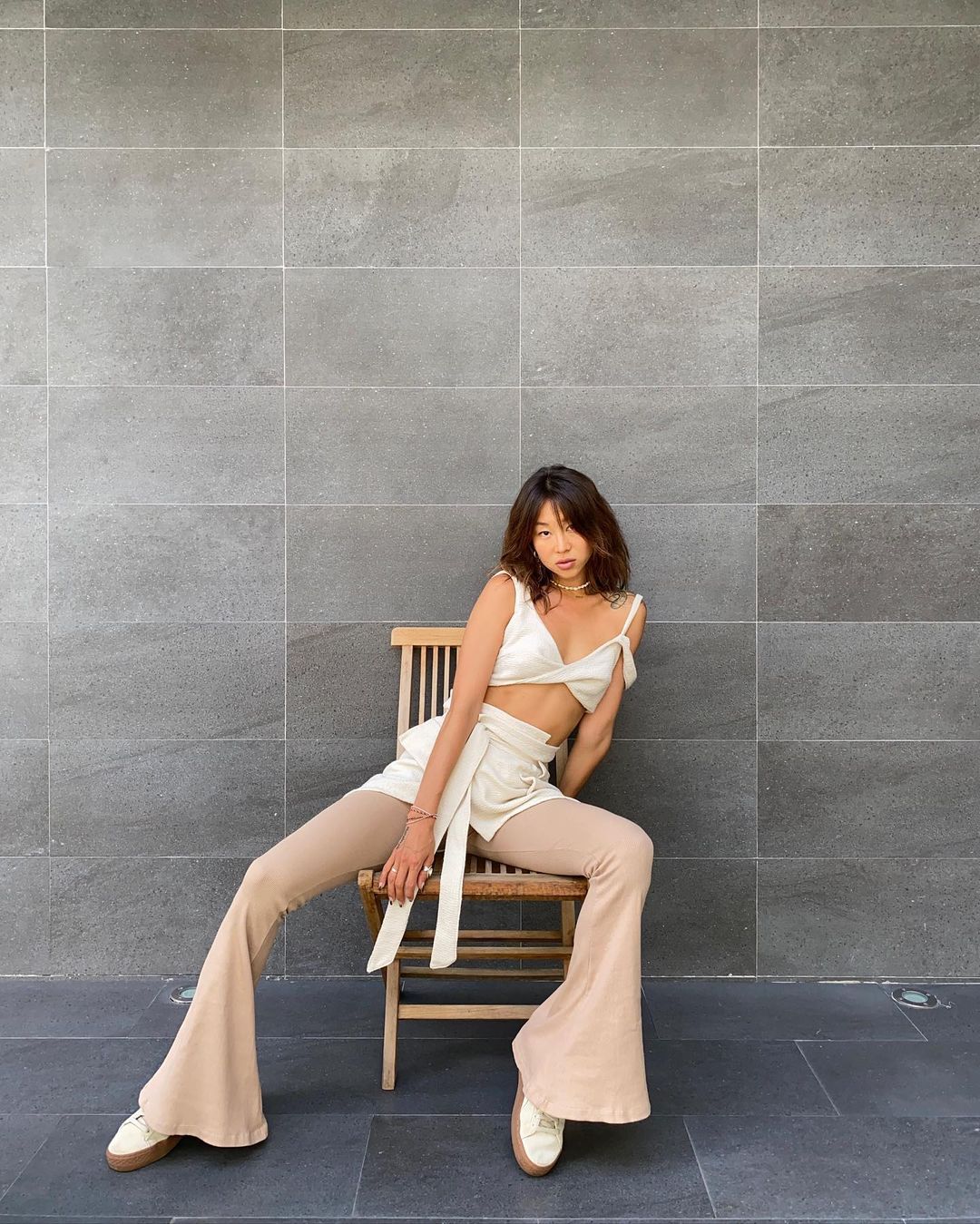 With a crop top
But yoga pants outfits don't have to be frumpy! A bra top with strings or a crop top with strings (another trend) is an easy way to add a bit of sexiness to your outfit. Add a fitted blouse to your look for the perfect layering piece.
With a cropped cardigan
The cropped cardigan is another piece that is having such a moment right now. From matching cardigan sets, to cute barely there cardigans, they are an easy pairing with the yoga pants.
I love this look for brunch with your girlfriends, or even just a hangout with friends at the park.
With a cropped blazer
Here's a great way to add a bit more flirtiness to your look, and make it date night appropriate. This yoga pants outfit has a cropped blazer and corset on top, with heeled platform boots to keep your legs looking long, and your evening look on point.
With a cropped cardigan
Adding menswear is one of my favorite style hacks as a fashion lover. Men's pieces add a nice counterpoint to your outfit and balance out the fitted pieces in your look.
With sweater vests
When creating outfits with yoga pants or flared leggings, we are all about adding more trends in the look. Sweater vests are a popular fashion item right now and they look chic layered over a fitted blouse with flared leggings. Throw your hair up with a claw clip, and grab a fun 70's fur lined coat and you are ready to tackle the day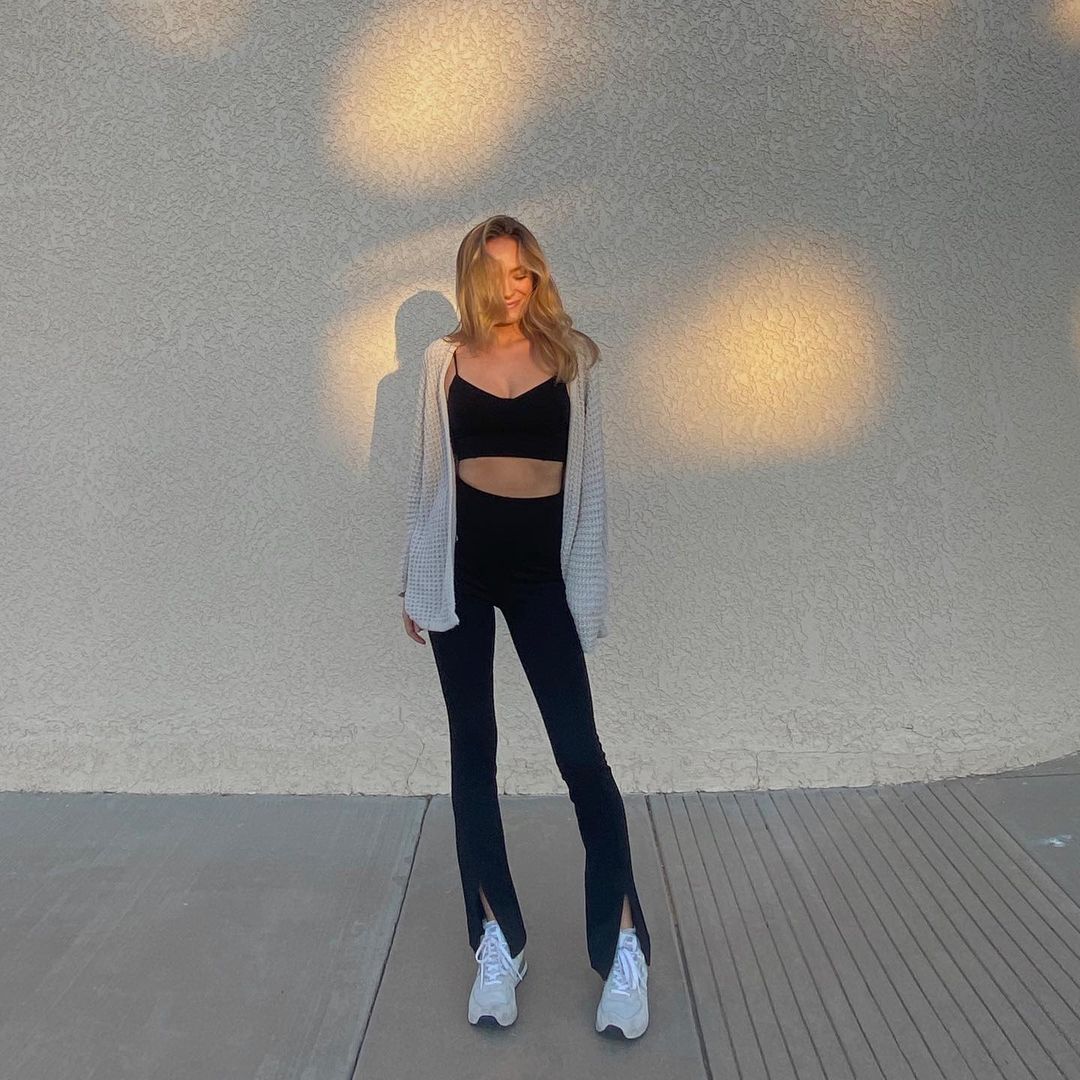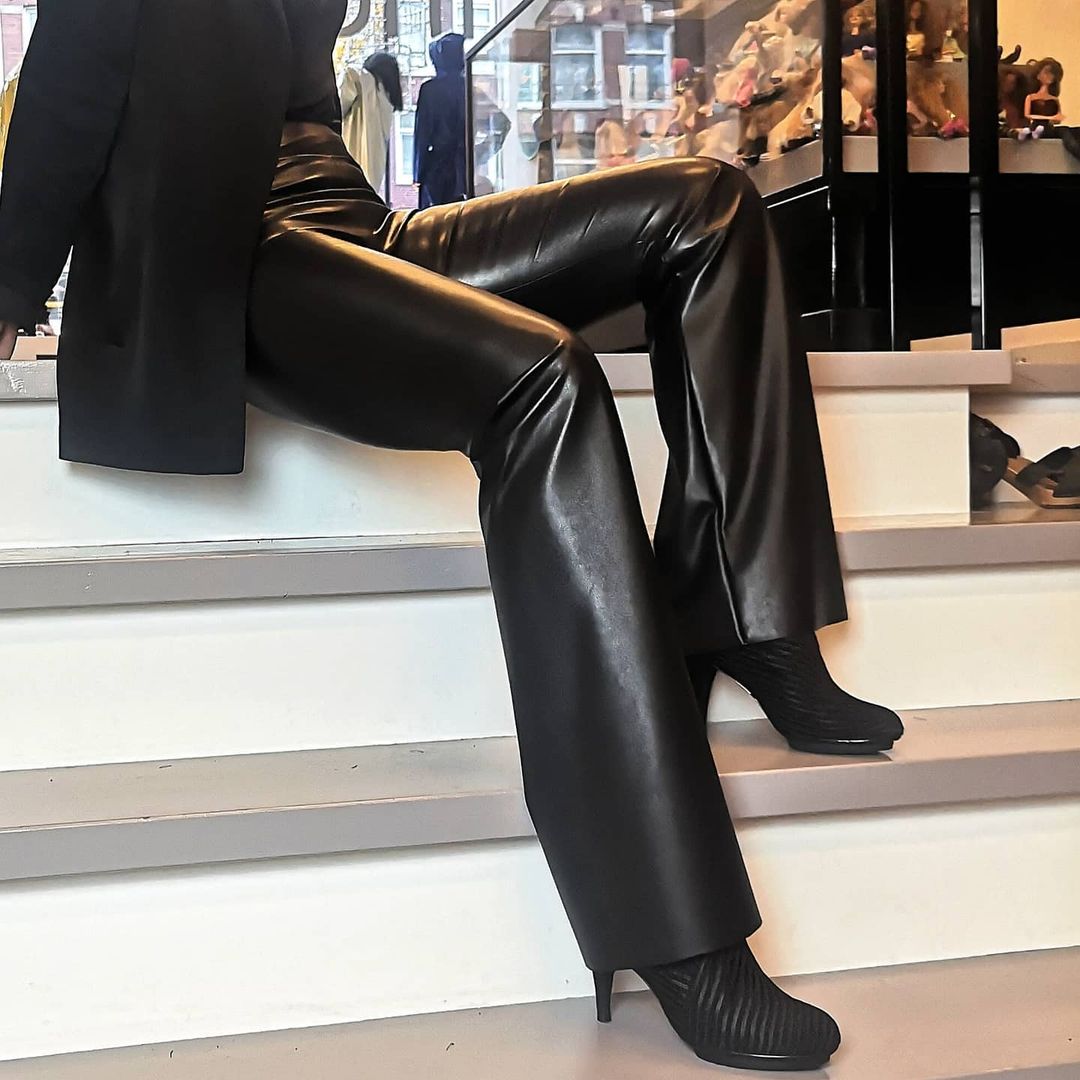 All monochrome
Monochromatic dressing is an easy way to simplify a trendier outfit and tone down the "loudness" to your look. This outfit appears elevated because it is all black.
Conclusion:
Flare leggings or the beloved yoga pants have been a long time favourite. The comfort and the versatility of these pants is back on fashion and will definitely be a trend setter in 2021 and in years to come.